RESERVATIONS ARE STRONGLY RECOMMENDED AS SELL-OUTS USUALLY OCCUR.
If you cannot make the trip, please call us at (800) 964-5545 prior to the departure time. Cancellations due to weather are usually made on the day of the trip, we contact all reservations as soon as that decision is made.
Click here to purchase gift certificates!
2023 Whale Watch Expeditions (4 – 5 hours)
Adults: $48.00
Senior (60+): $40.00
Child (4-15): $35.00
Under 4: FREE
Adults: $36.00
Senior (60+): $30.00
Child (4-15): $25.00
Under 4: FREE
$5.00 per car
$10.00 per RV/large van
Parking is available on-site; the State of NH owns and operates the lot.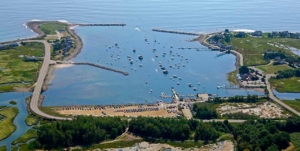 Traffic on area highways and locally along the beach is very heavy from Friday through Sunday during the summer. Please allow extra time to arrive at the harbor those days, especially in the afternoons.
All dates and times are subject to change. Please call 800-964-5545 for group rates (10+ people).
If you have booked tickets online and your trip is cancelled due to poor weather, you'll have the option of rescheduling to a different day or receiving a refund.
Call
800-964-5545
for reservations & group rates